In the News
At Jeff Tech, we appreciate our involved students, parents, and community members. We also enjoy broadcasting our latest news and information here on our News page where we will chronicle school activities and student achievements and publish announcements. Check back often to see what's new!
Jeff Tech is Awarded RACP Grant Funds for Farm-to-Refrigerator Program
Three redevelopment assistance capital program (RACP) grants, with a combined total of nearly $5 million, have been awarded to projects in Jefferson and McKean counties, according to Senator Cris Dush (R-25) and Representatives Brian Smith (R-66) and Martin Causer (R-67).
In Jefferson County, a $1.1 million grant was awarded to the Jefferson County Dubois Area Vocational Technical School (Jeff Tech), located in Winslow Township, for a project to construct, equip, and furnish a new facility to house Jeff Tech's farm-to-refrigerator training program which is intended to address a shortage of skilled meat processing manpower in our region. The new facility will serve both secondary and adult students seeking to acquire skills for employment in the meat processing industry.
Please take a moment to read the complete article regarding the grant funds.
November Student of the Month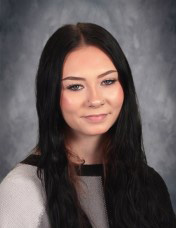 Jeff Tech's November student of the month is Halee-Jeanne Postlewait, a senior in the auto collision repair shop. Halee-Jeanne is the president of the senior class, the auto body shop, CTSO (Career & Technical Student Organization), and the art club. She is a member of the NTHS (National Technical Honor Society). She also participated in the Paint the Plow competition for Penn Dot. Halee-Jeanne currently works at Hometown Market in Brookville and enjoys painting, walking, and listening to music in her free time. After graduation she plans on attending college for business and higher tech vehicles and then entering the workforce. Her home school is the Brookville Area School District. She is the daughter of Shawna and Sonny Postlewait and resides in Brookville.